Disco Lights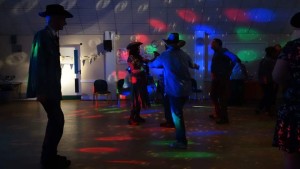 A range of colourful flashing disco lights for a really professional effect at a stunning price.
Some lights respond to sound.
Price
£10.50 for up to one week
Dimensions for transport
Folded stand L: 135cm, Crossbar L: 92cm 3 boxes each approx W:35cm, D: 56cm, H: 29cm
Dimensions in use
Max. height of stand: 195cm, Stand crossbar W: 92cm, Sequencer box: W: 42cm, D: 10cm, H: 18cm
We supply
4LED Sequencer
Elfin Flower (3.5W)
LED Boogie Moonflower
ACME Carnival with floor stand
UV LED Shadow (24W)
Stand
Extension leads
Instructions
You need
Power supply.
An adult to set up and take responsibility for the safe use of the equipment.
A car to transport it.
Allow time for the lights to cool before packing away.
To make a booking request for this item of equipment, click Add to basket. When you have added all the things you want to book, click View Basket to complete your booking request. If you prefer, you can also book equipment by calling us on 01273 606160 or emailing us.