Sadly, as of May 2019, our inkjet printer is officially dead.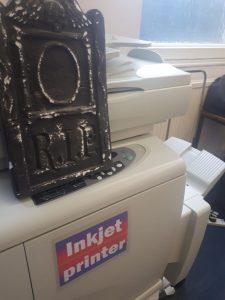 We are looking to replace this machine, as we still hear a need for the cheaper colour printing it offers, but it may take us a little while to find one. Please bear with us while we do!
We can still do full colour printing on our laser printer, splash colour on our copyprinters, and black and white printing at a range of prices.
If you have any queries, don't hesitate to give us a call or come in and chat to us.