Thanks to funding from the Big Lottery, we have updated and improved our information on Organising Community Events.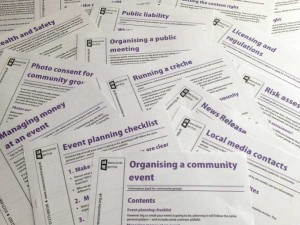 Our new pack contains advice and information on all sorts of different aspects of running events, including:
All these pages are also available as free printed information sheets, separately and as a whole pack. Just drop into the Centre to collect a copy for free.