Whatever your group is doing, from producing a newsletter to putting on a funday, from organising an AGM to running a sports club, the Resource Centre has a service designed to make things easier for you:
Groups in Sussex can hire equipment for fetes and fairs, playschemes, after school clubs, meetings, and lots of other events.
We offer cheap self-service printing in black & white or colour, or a printing service at extra cost. To find out how cheap, use our online print quote calculator or go to our price list.
Our information service aims to help you run your group better, find the funds you need and get in touch with people who can help you.
Special services
We offer additional support to Tenants' & Residents' Associations run by Brighton & Hove City Council tenants and leaseholders.
We offer additional support to Resource Centre member groups. These groups are run by and for people living in areas of social housing, black and minority ethnic people, and disabled people.
We did it! We walked 18 miles for the Mayor's Charities Walk.
A massive thanks to those of you who sponsored us.
For those of you who still want to donate, it's not too late: our fundraising pages close at the end of May.
Resource Centre workers Judy, Kate, Mireille and Rose (and Rose's sister Ellen), and Resource Centre trustee Barry, all joined the Mayor of Brighton & Hove on an epic walk around the city, to raise funds for the Resource Centre. All your donations and sponsorships will go a long way:
Rose and Ellen's fundraising page
Judy, Mireille and Kate's fundraising page
Barry's fundraising page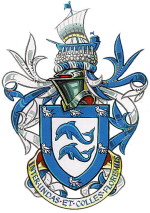 We're one of the Brighton & Hove Mayor's Charities 2016-17. Click the crest to support all 27 charities.